Admissions Now Open for SY 19-20
Fill up this form to proceed:
ARE WE PROGRESSIVE OR TRADITIONAL?
---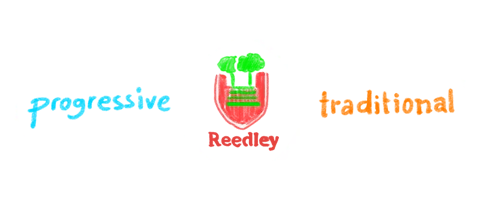 Reedley implements the unique Reedley Synergized Learning Approach (RSLA) by synergizing the best practices of the progressive and traditional approach.
Our academic curriculum has a set of routines, structures, and standards in place . We teach Life Skills , study habits, memory strategies, test-taking skills, and problem solving so that our students know how to think critically, decide soundly, and apply knowledge in practical and real-life situations.
Our teachers nurture our students by giving personalized attention and guidance . We teach literacy, numeracy, and the humanities without focusing on rote learning, but by removing the boundaries between these subjects and creating connections within them.
In synergizing progressive and traditional approaches, RSLA aims to nurture each student to become successful, and yet compassionate and kind , in any role, relationship, or situation in life; exemplifying excellence and prudence at heart, in mind, and in spirit.