Reedley International has been offering the Senior High School for more than 5 years now, as part of the K-12 program. With the addition of 2 years, the program aims to produce student graduates who are equipped with everything they need to pursue higher education or enter the workforce. Now as the circumstances demand, Reedley is in the position to offer all the key elements of its SHS program, through its online senior high school in the Philippines.
Parents are now faced with the challenge of giving their children the best education while ensuring their health and safety. As the new school year begins, questions arise on how quality education can be maintained in the midst of a health crisis.
Our online senior high school in the Philippines has been developed precisely to address this need. With a comprehensive curriculum that sticks to Reesian traditions and a hybrid classroom set-up adapted to the times, we are now entering a new landscape that prepares our students for life beyond the campus.
Reedley's Online Senior High School in The Philippines
One of the few international schools in the country that provides online senior high school in the Philippines, Reedley is breaking ground by incorporating its traditional-progressive academic mix in a blended learning setup. We offer premium Senior High School courses, which help pave the way for children across the country to access unparalleled education in a globally competitive environment.
Responding to the educational needs introduced by the pandemic, our eLearning SHS program gives students flexibility in completing their secondary education. Reedley's online senior high school in the Philippines embraces timeless tradition and the comforts of technology to provide top-notch education for our student's success.
Our Senior High School Curriculum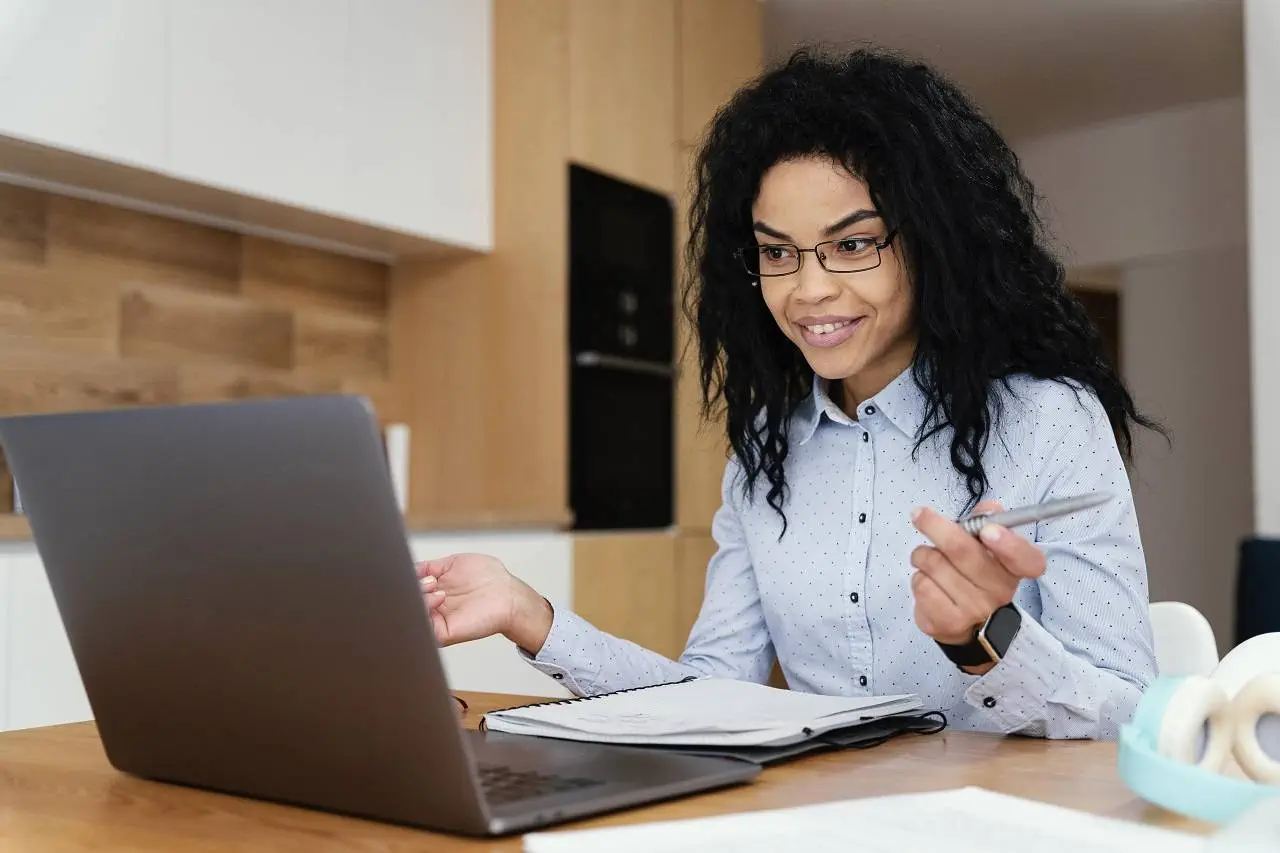 The Reedley Senior High School Academic Curriculum consists of 2 years, using the time tested approaches from 3 curriculums — American, Filipino, and Singaporean. The core classes for our online senior high school in the Philippines cover subjects of students' choice, should they decide to take Accountancy and Business Management, Humanities and Social Sciences, Science, Technology, Engineering, and Mathematics, General Academics, and other special courses.
Upon completion of these strands, students will have a chance to enter into employment immediately or apply for higher education as they see fit. This is made possible by offering a flexible track by which students can engage in both synchronous and asynchronous classes.
Each strand makes online learning safer and more accessible to Reesians by the provision of online learning platforms and video communication software through which learning will be facilitated. In addition, Senior High School teachers also give parents access to a High School Parent and Student Portal where announcements, updates, and other directives will be posted for perusal. Read on to learn more.
General Academics
As students near the end of their secondary education, they are expected to think about what program they want to take in college. This can be a stressful time for many, especially for those who are still unsure about their future in the university setting.
As such, Reedley's online senior high school in the Philippines offers the option for students to take on the General Academics Strand. This online program covers specific subjects, allowing students more flexibility in choosing a degree in college while opening themselves up for numerous job opportunities.
Some of our graduates who have taken the GA strand have successfully found employment in a wide variety of fields, such as research, social work, corporate, finance, and many more.
Science, Technology, Engineering, and Mathematics (STEM)
STEM is another strand in our online senior high school in the Philippines. The goal is to merge knowledge in the fields of Science, Technology, Engineering, and Mathematics, through praxis and theory based on real-world applications.
Students who have always aspired to become engineers, scientists, statisticians, architects, and medical professionals may take our STEM strand in preparation for these fields of work. Covering Strand Specific Subjects in both mathematics and the sciences — such as biology, physics, chemistry, pre-calculus, and calculus — our STEM classes ensure that students get only the comprehensive learning they need.
Accountancy and Business Management (ABM)
The Philippines is among the countries in the world that considers micro, small, and medium enterprises (MSMEs) as the main drivers of the economy. In the country alone, the MSME industry was responsible for creating more than 5 million jobs — which account for around 60% of the country's total employment.
If your child has plans of running their own business one day, then you can start them as early as their SHS years and enroll them in our Accountancy and Business Management Track. We offer subjects like finance, business studies, management, marketing, human resource management, hospitality, and the like — all complementing our online senior high school in the Philippines.
Humanities and Social Studies (HUMSS)
Reedley's Humanities and Social Studies strand is designed to produce some of the best journalists, news anchors, writers, researchers, lawyers, teachers, historians, or even law enforcement officers.
Enrolling in our online senior high school in the Philippines means that incoming students will be taught subjects and conduct enrichment activities geared for their career or educational aspirations. They will be guided and trained by experienced instructors who will hone their skills in writing and cultivate a passion for anthropology, philosophy, and the social sciences.
Special High School Courses
Reedley students will also have the chance to take up Special High School Courses — supplementary courses that will make them eligible to receive a Subject Excellence Certificate upon successful completion.
The following courses are currently offered in our online senior high school in the Philippines, namely:
Advanced Placement (AP)
The CAPSTONE Program
Filipino and Philippine History back subject
We welcome students or parents who want to enroll their children for such classes. Simply reach us by sending an email at ris@reedleyschool.com or give us a call at (+63)917 507 9306. We'll be more than happy to assist you in finding the right program for your child.
Advantages of an Online Senior High School Learning Program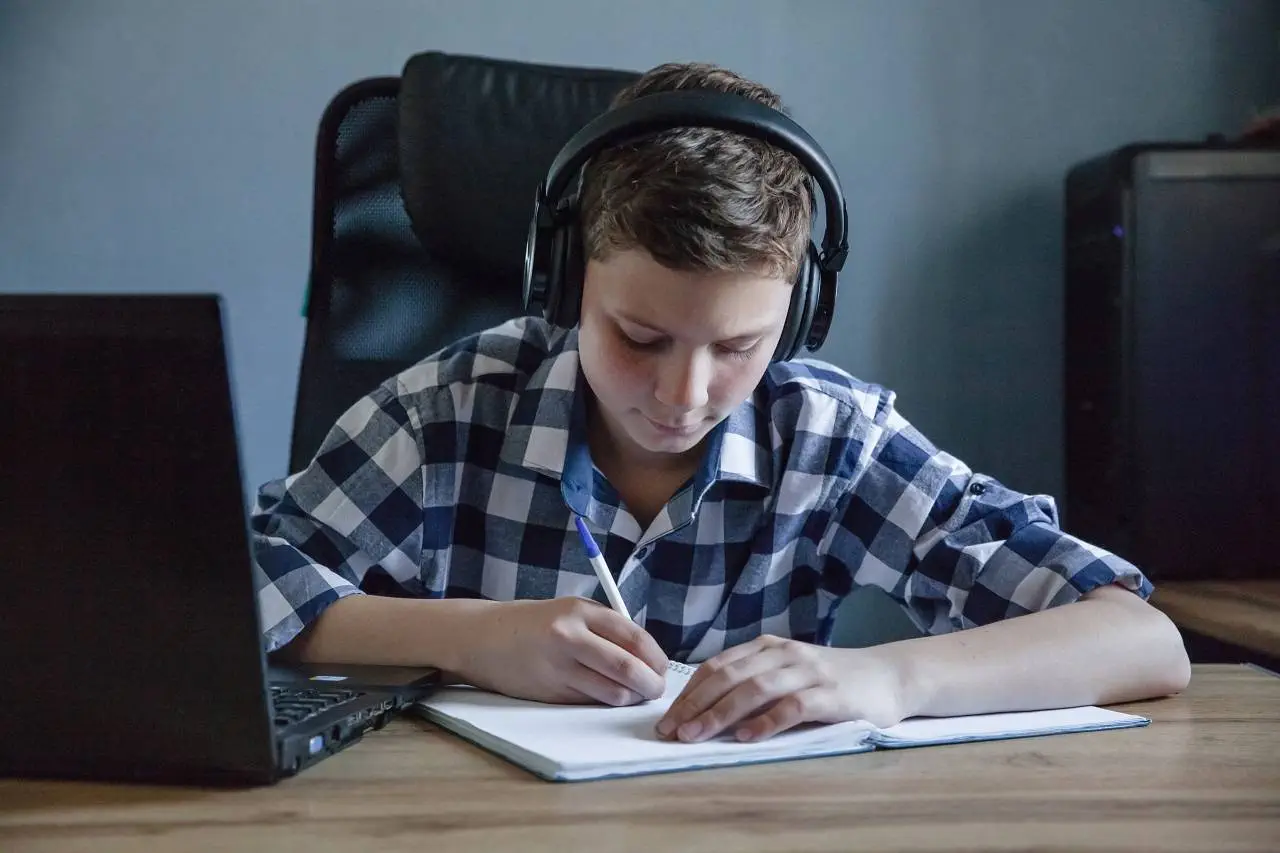 Online senior high classes offer a number of benefits for students, parents, and teachers. At Reedley, we recognize these benefits and adopt strategies to ensure that our online senior high school in the Philippines provides only successful outcomes through performance-based learning and a conducive academic environment.
Personalized Education
Senior high school online education opens up many opportunities for personalized classes. At Reedley, we understand that not all students will be able to learn at the same pace. This is why we keep our online class sizes small so that each student will be accommodated and taught according to their strengths and abilities.
Kind and Safe Learning Environment
Reedley follows a strict anti-bullying program which is not only included in the official student handbook but also integrated into every curriculum, subject, and lesson plan. Even if students may not have the opportunity to visit our physical campus as frequently as before, we are still firm in the belief that bullying should not happen, even in a virtual classroom.
Every student's welfare is valued- a kind learning environment means they can safely take their classes and interact without fear of being left out or harassed by anyone.
Flexible Schedule
Online classes offer students a much more flexible schedule, without the pressures of strict deadlines. Our students will find that our asynchronous classes allow them easy access to pre-recorded lectures, just as they would have opportunities to be a part of live, virtual classroom discussions. Feedback will be provided almost instantaneously with the help of online platforms catered to enriching the students' distance learning and creating a more seamless flow of discussions.
Apply at The Best Online Senior High School in The Philippines: Reedley!
Reedley is an international school in C5 that traces back its history to 1999, where the foundress, Nellie Aquino-Ong, opened the school's doors to students nationwide. It started out as a dream to bring excellence in teaching and child development to every student. As one of the most prestigious private schools in Pasig, Reedley has since found itself consistently leading when it comes to quality and well-rounded education.
We hope to continue this legacy even in the midst of a pandemic, through our online senior high school in the Philippines. At Reedley, safe, accessible, and quality online education is available through the click of a button. Click here to contact us now and learn the many options for incoming senior high school students!