Academic Programs
ARE WE PROGRESSIVE OR TRADITIONAL?
---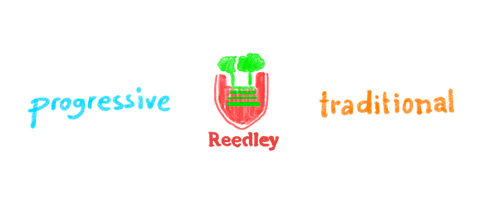 Reedley implements the unique Reedley Synergized Learning Approach (RSLA) by synergizing the best practices of the progressive and traditional approach.
Our academic curriculum has a set of routines, structures, and standards in place . We teach Life Skills , study habits, memory strategies, test-taking skills, and problem solving so that our students know how to think critically, decide soundly, and apply knowledge in practical and real-life situations.
Our teachers nurture our students by giving personalized attention and guidance . We teach literacy, numeracy, and the humanities without focusing on rote learning, but by removing the boundaries between these subjects and creating connections within them.
In synergizing progressive and traditional approaches, RSLA aims to nurture each student to become successful, and yet compassionate and kind , in any role, relationship, or situation in life; exemplifying excellence and prudence at heart, in mind, and in spirit.
ACADEMIC PROGRAMS
---
Reedley offers the following academic programs:
1. Big Class Program (BCP) – This is a class with the following maximum number of students:
16-18 students per class (Pre-K and Kindergarten)
20-22 students per class (Lower School 1-3)
25-27 students per class (Middle School 4-6)
27-30 students per class (Junior High 7-10)
27-30 students per class (Senior School 11 & 12)
2. Small Class Program (SCP) - This program is available for levels Junior High 7-10, with a maximum of 10 students per class. SCP is for students who need the necessary study skills to succeed in a big classroom. SCP is a scaffolding program that will help students to excel academically given personalized attention, strict monitoring, and proper guidance. More often than not, SCP students, when moved to a larger class size, receive academic honors and awards regularly.
3. Center for Individualized Academic Program (CIAP)- Its goal is to address the diverse learning needs of the students who are struggling in mainstream classes and finds the small class more appropriate because of its specific learning interventions. It caters to students with mild conditions of learning disability, autism, speech delay, and ADD/ADHD but are high functioning students. It follows the mainstream curriculum implemented by the school. CIAP students sit-in with the students in the Big Class Program with supervision of a shadow teacher on minor subjects. While for major subjects such as English Language Arts, Mathematics, Science and Social Studies, students are taught by highly trained (SPED) teachers.
4. English as a Second Language (ESL) is an English Enrichment Program being offered to applicants who are non-native English speakers.
INTERNATIONAL ACCREDITATION
---
Reedley is one of only six accredited schools by the Western Association of Schools and Colleges (WASC) in the Philippines, and is also a Regular Member of the Council of International Schools (CIS).
Our affiliations include East Asian Regional Council of Overseas Schools (EARCOS) Association of Supervision and Curriculum Development USA (ASCD), Singapore Teachers Union (STU), Kagan (USA), and The Principal's Center – Harvard Graduate School of Education.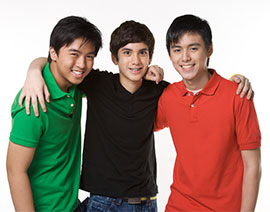 ACADEMIC CURRICULUM
---
Our Humanities curriculum is based on the McRel academic program (USA), while our Science and Math programs are derived from Singapore's national academic curriculum.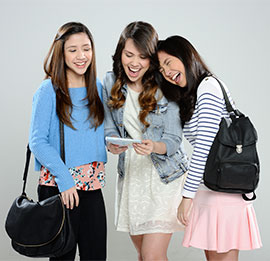 GRADING SYSTEM
---
Reedley uses the American GPA (Grade Point Average) and McRel's Authentic Assessment.
External Assessments such as the International Standard's Assessment (ISA) validate internal assessments done by the school.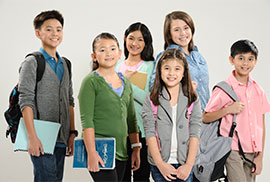 STUDENT POPULATION
---
Currently, Reedley has over 600 students from 37 nationalities.
MEDIUM OF INSTRUCTION
---
Our medium of instruction is English.
SCHOLARSHIP PROGRAMS
---
Reedley does not offer any scholoarship programs as of the moment.
ENROLLMENT PERIOD
---
Students may enroll from March to October every year. Interested applicants may apply anytime of the year.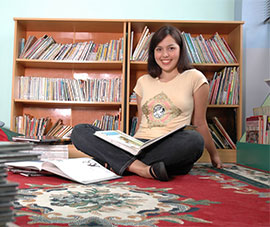 LOCATION
---
Reedley is located at J. Cruz St.,Barangay Ugong, Pasig City, Metro Manila, Philippines 1604.
INTERNATIONAL HOLIDAY
---
We commemorate some international holidays and feasts but we do not declare school holidays on these days since we only observe Philippine holidays. School-related activities are tied in along the entire school year to promote Internationalism while focusing on the different cultures and traditions of the world.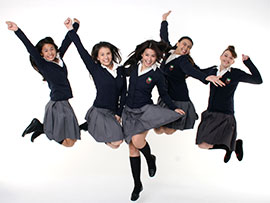 GRADE LEVELS
---
Reedley offers Pre-K, Kindergarten, Lower School Grades 1-3, Middle School Grades 4-6, Junior High School 7-10, and Senior High School 11-12.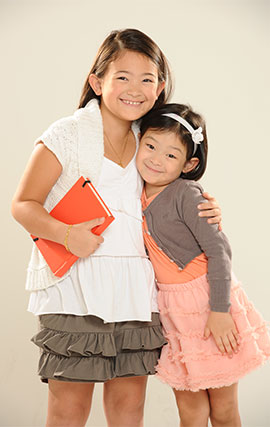 CLASS SIZES
---
16-18 students per class (Pre-K and Kindergarten)
20-22 students per class (Lower School 1-3)
25-27 students per class (Middle School 4-6)
27-30 students per class (Junior High 7-10)
27-30 students per class (Senior High 11 & 12)