What are effective strategies for students and parents to cope with back-to-school anxiety?
Practice open communication
Set realistic expectations
Establish routines for before and after school
Incorporate healthy lifestyle choices
Overview

Back-to-school anxiety is a common experience for students and parents, stemming from the uncertainties associated with change. By fostering open communication, setting realistic expectations, establishing routines, and incorporating healthy lifestyle choices, families can transform anxiety into an opportunity for personal growth and stronger relationships. Remember, with the right strategies, school season can be a time of excitement and enrichment for everyone involved.
Starting a new school year can be exciting, with so many cool things to look forward to and chances to learn and grow. But sometimes both students and parents can also feel a bit nervous or stressed about it. Don't fret it has happened to many of us, and we call it "back-to-school anxiety." It's that fluttery feeling in your stomach or maybe even a headache we get when a new school is just starting
The good news is that there are some super helpful strategies that students and parents can use in coping with back-to-school anxiety and making it a better experience for everyone.
Practice Open Communication
When it comes to tackling those back-to-school jitters, an excellent strategy for both students and parents is practicing open communication. For students, it's a wonderful idea to open up about any concerns or worries you might be carrying by chatting with your parents, teachers, and friends. Sharing those feelings can make the weight of anxiety feel lighter. When you see that others truly understand and support you, it's like a burst of positive energy that helps boost your emotions.
Parents, be an active listener. Let your child express themselves freely without any judgment so you can create a safe space where they can unload their feelings. You'll be amazed at how this simple act of lending an ear can significantly dial down their anxiety.
Set Realistic Expectations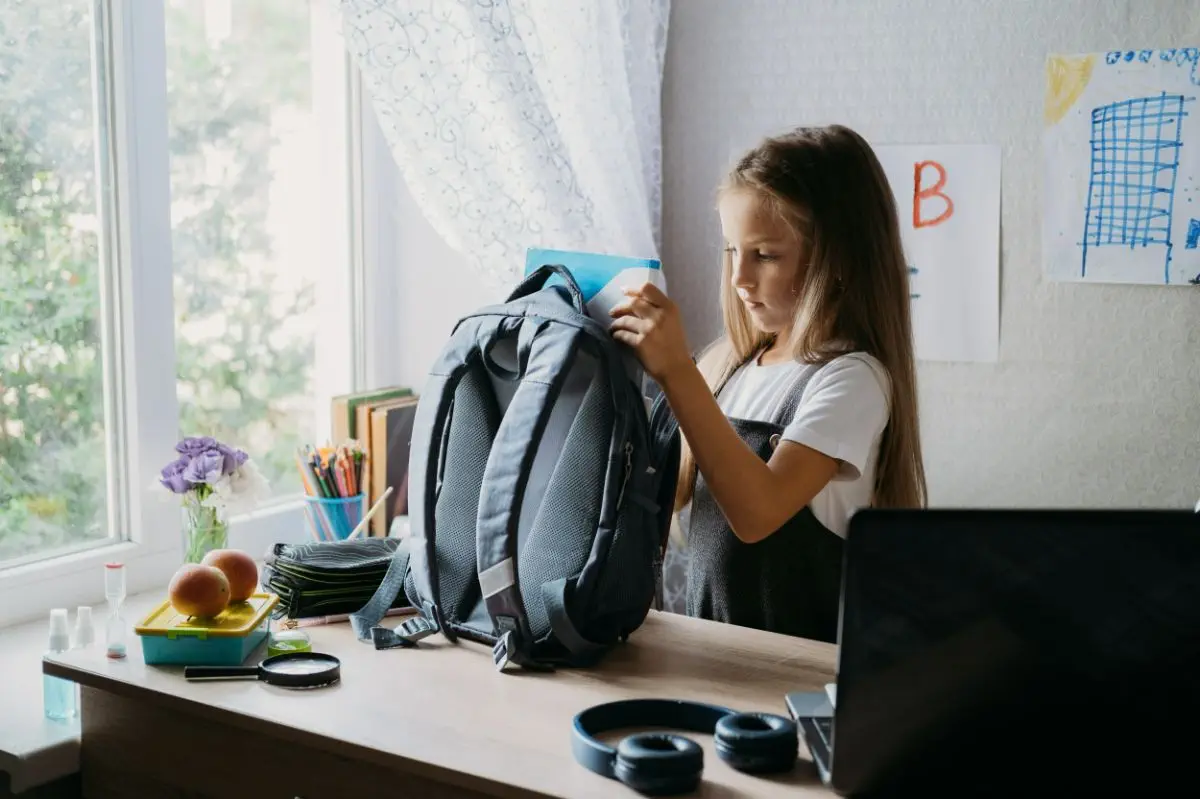 As we gear up for a new school year, it's a great idea for parents and students to sit down and talk about setting attainable expectations that match the children's skills and passions.
A neat strategy is helping your child figure out what extracurricular activities and clubs they want to join. Parents can encourage their kids to either try something new or pursue their hobbies and passions. Other than getting stuck on the negatives, the student can focus more on the excitement of trying new things and experiences.
Staying informed on your children's progress is another good approach, but be careful not to put excessive pressure on their grades. The students should focus on the importance of learning and personal development over the outcome.
Establish Routines for Before and After School
Keeping things steady can help, especially when everything feels new. Set up regular routines that cover study time, play, and hanging out with family and friends.
If certain things, like going into a new school, make you anxious, here's a tip: try easing into it. Take a few visits to the school before it officially starts. This way, you can get familiar with the place and feel more at ease.
For older kids, it's also extremely important to teach them about effective time management skills. This can be as simple as having a planner to list down your daily schedule or even setting up online trackers. Often, anxiety can be a result of feeling overwhelmed by assignments and responsibilities, that's why it's good to see everything you need at a glance.
Incorporate Healthy Lifestyle Choices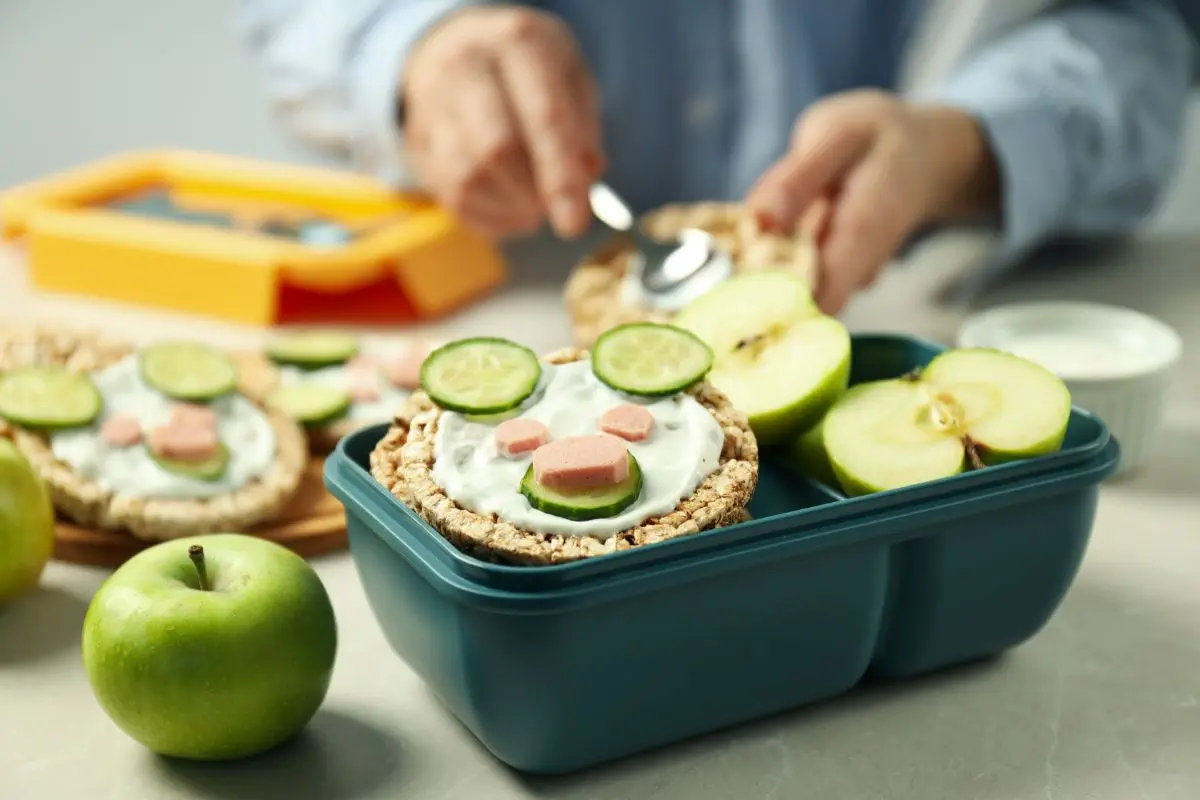 The ability to feel happy also comes from taking good care of oneself. No student must forget this even in school and at a young age. Be sure to get at least 8 hours of sleep every night to relax and rejuvenate your mind. Your body receives the fuel it needs when you eat balanced meals that include fruits, vegetables, whole grains, and lean meats, increasing your energy and mood.
Regular physical activity, even a short stroll, generates feel-good chemicals in the brain that naturally reduce stress. These three steps—sleep, a healthy diet, and exercise—create a solid defense against anxiety.
Key Takeaway
Starting school again can make anyone feel nervous – whether it's a little one going to kindergarten or a high school senior thinking about college. Remember, feeling anxious about new stuff iy okay and natural. Kids might worry about making friends or handling tougher schoolwork, while parents could stress about their child's well-being and academics.
As the big day gets closer, it's super important to not push these feelings away. Ignoring anxiety can lead to more stress and hinder growth. Instead, try talking about what's bugging you. By acknowledging and understanding the sources of anxiety, students and parents can use different strategies in coping with back-to-school anxiety together.
As one of the top international schools in Manila, Reedley International School stands out for its unwavering commitment to providing a nurturing environment for students to thrive. With a focus on understanding and addressing these feelings, we aim to empower students and parents to navigate the back-to-school transition with confidence and support. Explore our website or reach out to us today to discover more and initiate the first step toward offering your child an education that creates an impact.