In this day and age, learning is no longer traditional. 
There is a myriad of ways for your child to get their education beyond the usual way of attending regular face-to-face classes. Whether you enroll your child in one of the schools in Pasig or elsewhere, parents are given wide leverage in handling their children's education. One of the alternative ways for your child to get tutelage is through distance education. 
Essentially, distance education, also known as distance learning, is the type of education that does not always require the physical presence of a student in school. Typically, distance learning involves correspondence courses wherein students correspond with the school via mail. Today, however, it involves online education and virtual learning. In this way, parents are afforded flexibility with their children's education. It also allows parents to plan learning schedules accordingly. Because of this, children can still get their education even when they are not in a traditional classroom setting. 
When the pandemic occurred, distance learning and virtual education became a necessity, given that face-to-face classes are discouraged. However, keep in mind that distance learning requires commitment and effort to work. It requires balance, flexibility, and patience on your part as a parent. If you are a working parent, it can be quite difficult to juggle your children's school tasks with your own job responsibilities. The endeavor may be a little challenging, but it is not impossible to do. 
WAYS WORKING PARENTS CAN SUPPORT THEIR CHILD DURING DISTANCE LEARNING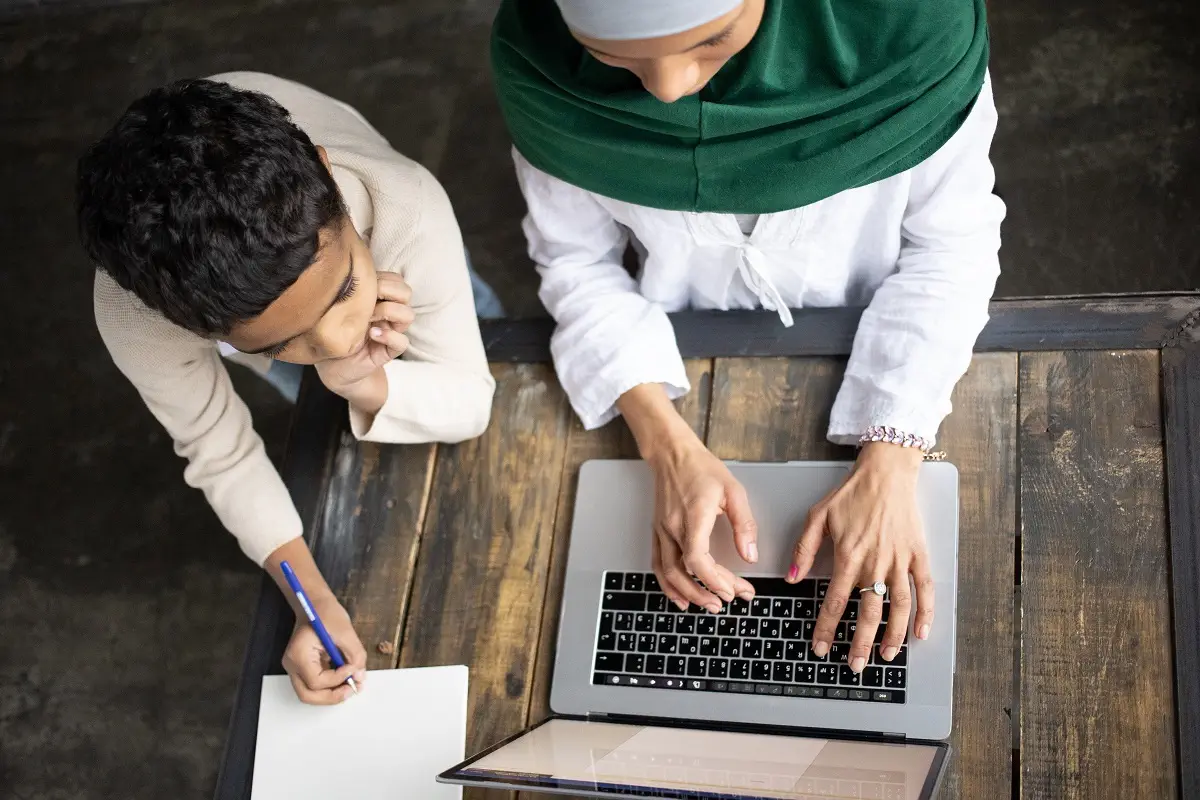 Finding a good structure where you can balance your child's distance learning with your own work responsibilities allows your student to maximize their learning potential. To do this requires creativity and flexibility on everyone's part. Below is a list of suggestions to make this kind of setup work: 
1.) Come up with a realistic and actionable schedule 
As a working parent, you cannot devote all of your time to your child's distance learning. In the same way, you cannot also dedicate all of your time to your work exclusively. That said, you need to plan your child's learning schedule around your work schedule. To do this, make sure that any activities that require your support and input the most are done during the times where you are able to help your child. Come up with a timetable where you designate your working hours during the time that your child can do school without your guidance. Such activities include independent reading and subjects that your child does not require much assistance from you. 
2.) Make to-do lists 
Be sure to have clearly defined to-do lists, as these will serve as blueprints for your agenda of the day. Approaching your schedules without them can potentially make your student stray from his or her studies—no matter how organized your plan or schedule is. Always leave clear instructions for any time you may be out of the house. Follow up on these instructions when you get home and make sure all of your student's assignments and educational tasks are completed as required. 
3.) Allow for some flexibility
There will be instances where your child cannot complete tasks without your support. When this occurs, be patient and flexible. Set aside another time to work on any assignment that requires your guidance, and encourage your child to continue working on tasks and responsibilities that are easier for them when you are not readily available. If you are working full-time, the best time to give academic support to your distance learning children is during the evenings and weekends. Parents who are part-time employees may find it easier to do this during the mornings. 
4.) Utilize planning tools 
There are plenty of online school planning tools that allow you to integrate your family's calendar with your child's lesson scheduler. But it's still recommended that you teach your child to be familiar with it and get used to managing the planner early on. In this way, your child will never miss a chance to work with any of their teachers. It also helps them attend all the scheduled online classroom sessions or go to the teacher's virtual office hours. 
5.) Make use of the available teachers and peers 
Many virtual schools offer certified teachers who will work one-on-one with you and your child which gives the student a more personalized study session. By developing an individualized learning plan, certified teachers are able to lend extra assistance to your schedule. With that in mind, be sure to take advantage of this resource and encourage your children to get in contact with their teachers for any extra help they may need. Other students can also be a source of help for your child as well. School boards, email communications, and real-time classroom conversations are all excellent ways for your child to interact with other students who are enrolled in the same curriculum. Keep in mind that you may not always be available, so it is best to encourage your child to find alternative methods should they need to complete a challenging or difficult task. 
OTHER TIPS TO SUPPORT DISTANCE LEARNERS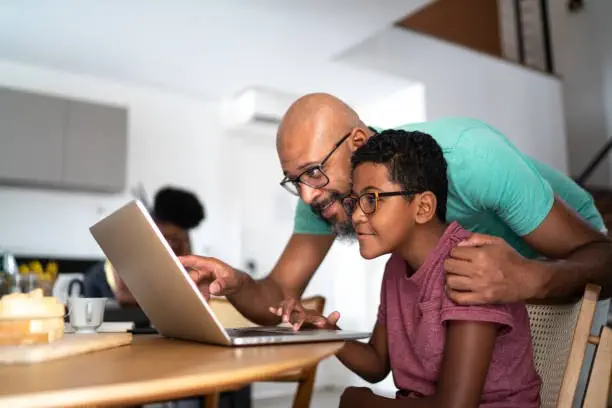 1.) Dedicate a learning space for your child 
To make learning more conducive, look for a space in your home that can be used regularly for distance learning. If your distance learner cannot use this space exclusively, take measures to separate them from others by using a cardboard or cloth separation to minimize distractions and noise. Encourage your child to make this space their learning environment by allowing them to decorate this space. Lastly, do not forget to stock up on essential learning materials. 
2.) Have a predictable routine 
Be sure to start your day early when your child is well-rested. Before starting anything in your planned activities, review the daily schedule and make sure your child completely understands what is expected from them. Help them build independence by allowing them to prepare their own snack and troubleshoot basic computer problems (this may be useful if they need to work on tasks without you around). Most importantly, make sure your child keeps a regular schedule so that they are well-rested and ready to take on their work tasks by the next day. 
3.) Keep a set goals and record progress 
Always be sure to set behavioral expectations with your child and review them daily. Then, have a timeline and a set of goals that your child can then complete. Keep a record of these and put it in a place that is easy for your child to see. Allow them to mark their daily progress—both on good days and not-so-good days. For any milestone and goal reached, be sure to reward your child—either with their favorite activities or favorite snack. In this way, you and your child can keep track of their progress while simultaneously motivating them. 
 4.) Manage your distance learner's frustration 
There will be days where your distance learner will encounter difficulties in a particular task. More often than not, this may leave them frustrated and unwilling to continue. However, do not lose your cool. Instead, use simple calming strategies (counting to ten, taking deep breaths, or having a short break) to help them get back on track. It also helps when you ask your child to describe their problem and express their feelings so that together, you can come up with an effective solution. Should your distance learner refuse to continue with the daily objectives, explain that their behavior is linked to consequences. That said, set gentle and firm limits. If, despite all these, your child still refuses to push through, ask their teachers or others for help. 
5.) Cultivate closeness and connection 
Make your distance learner more receptive to learning by starting each day with a brief joyful experience such as a fun greeting, a song, or a dance. Also, learning does not have to be exclusively in a virtual learning setting. You can create various opportunities for your child to learn and be helpful such as assigning them various household chores or allowing them to help you in cooking preparation and the like.
CONCLUSION: 
Distance learning has elevated education to a whole new level, so much so that it has made it possible for working parents to take a more active role in their children's schooling. This is because virtual learning allows for some flexibility. As a result, children can learn on their own schedule, which in most cases, may also work around their parents' schedule. That said, both parents and children can utilize all seven days of the week for educational purposes. 
If virtual or distance learning is something new to you and your student, be sure to be patient with yourselves. Give yourselves the time to adjust to a new schedule and work on a plan of working together.