What are some reasons your child should attend an international preschool?
Socialization with a diverse community

Exposure to different languages

Fun education

Lessons in Independence
An international preschool is a melting pot of different cultures and backgrounds. This is the same structured learning environment for your kids, but also a good opportunity for young minds to broaden their understanding of the world they live in. Here are some reasons why your child should attend an international preschool. 
Socialization with a diverse community 
Preschool is the best avenue for your child to socialize with others his age. Here, they'll learn how to play, make friends, and interact with other children. 
In an international preschool, socialization is taken a notch higher because of the cultural diversity in this kind of school setting. Your child will learn that there are different ways of doing things when surrounded by classmates of different cultural backgrounds.
Having classmates from different kinds of families and countries teaches children how to understand diversity at a very young age. It does not mean they'll already have a profound understanding of traditions and culture, but it will help them act with respect and kindness towards different kinds of people. 
Over time, your children will slowly show how they understand and enjoy the different cultural differences they are exposed to. This in turn develops empathy. This virtue is something they will bring with them even as they grow older.  
Exposure to different languages
In all preschools, your child's linguistic skills are developed by their teachers. Their vocabulary improves by learning new words from their phonics and reading classes. Teachers guide them in forming sentences independently to help them communicate better. They are also slowly taught their ABCs until they can sound out and read words on their own. 
On top of their language skills, putting your child in an international preschool exposes them to different languages. They may pick up a second or even a third language. This is possible it is during this young age when the brain is optimal for linguistic learning. You may find them learning new words or phrases from their classmates even with your home is monolingual. 
Fun education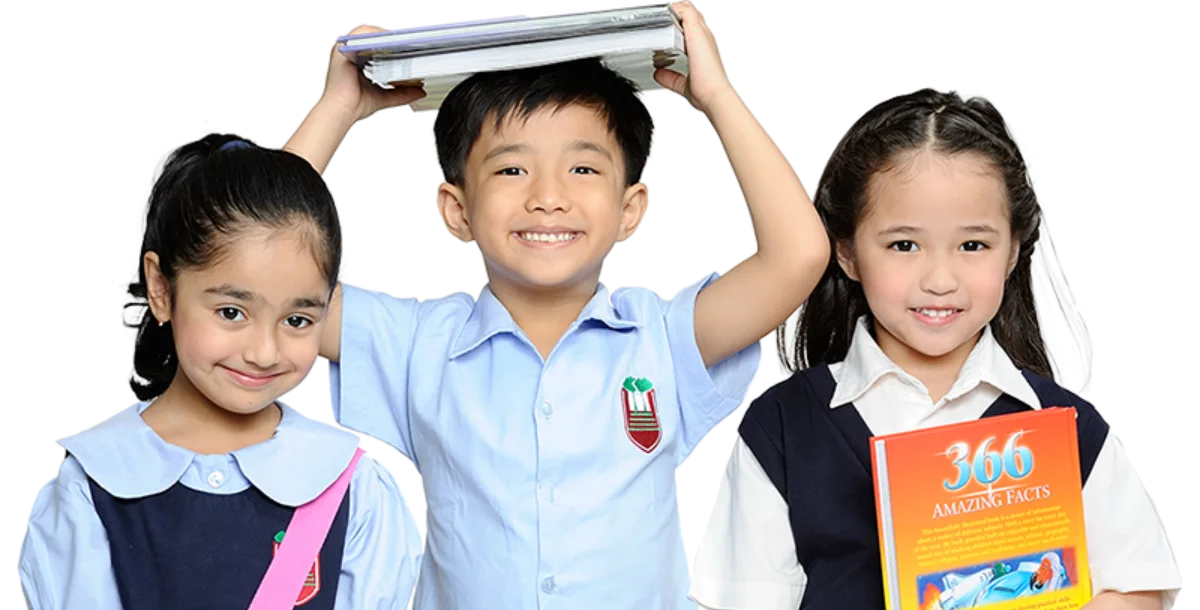 Preschool provides your children with a structured learning setting. They have classes for numeracy and literacy skills. You'll see them holding pencils and writing in notebooks, but learning does not stop there. 
International preschools incorporate different ways to learn and play at the same time. It can surprise you how many playtime activities can help your child's problem-solving, numeracy, and motor skills.
At Reedley International School, we follow a child-centered curriculum. This means that teachers allow their students to learn through play. There is a balance of structured and spontaneous play to give ample learning opportunities.
The Reedley preschool curriculum also includes Singapore Math for numeracy. This goes beyond just teaching kids their number words. It encourages them to think analytically through puzzles, patterns, and different forms of visual representation.
Lessons in independence
For parents, the most frightening part of preschool is the separation from their children. This will be the first time many of them will be leaving their children alone. It can be difficult to hand over responsibility for their kids to their teachers. However, this is the first step in bringing up independent children. 
International preschools are one of the safest places for your children. It's here where they'll be given the freedom to do things on their own. Parents can be surprised that one day their child will come home knowing how to wash their hands independently or maybe even set the table on their own. 
Separation is frightening, but it's what makes your child stronger. With Reedley, you'll be able to see your children grow as individuals as they get to know themselves better. The Reedley Kinder School curriculum has a Reedley Life Skills program that focuses on teaching students how to accomplish practical daily tasks. The goal is for them to do things independently with minimal assistance from teachers and parents. 
Key Takeaway
International preschools are fantastic avenues for children to learn beyond the classroom. They are taught different skills and virtues that they can bring with them as they grow older.  
Now that you know some reasons why you should enroll them in an international preschool, it's time to place them in the right one. At Reedley International School, we have a caring and positive environment for children. You can enroll your child in the Reedley Kindergarten School where they'll be guided by a theme-based curriculum grounded on international standards. Don't hesitate to contact us here today to kickstart your child's learning.