Why is Reedley one of the Best SHS Schools in the Philippines?
Strict Anti-Bullying Program and Morals Education

85% Passing Rate to Top Local and Foreign Colleges

World-Class Academic Standards

Small and Engaging Classes

Life Skills and EQ-Based Education
SHS Schools aim to prepare students with the skills, competencies, and knowledge they need to succeed in college. This stage of learning is critical for your children, as it may set the stage for successful career paths in the future. 
But before your child embarks on a new academic journey, an important decision must be made: which educational institution should they enroll in? The quality of education they receive hinges on finding a great school that meets their needs, and has the resources needed for exemplary learning.
Thus, finding the best SHS School is imperative for you and your family. 
If you're seeking a reputable school that offers holistic and global education, you have come to the right place. This article details all the ways that Reedley's SHS programs provide the opportunities your child needs to excel in college — and be successful in their desired career path.
Strict Anti-Bullying Program and Morals Education
Bullying — both in real life and online — is a prevalent problem in the Philippine education system. However, this issue is not supposed to be part of one's school life. Dismissing the issue only fuels the problem, and contributes to child stress. Both can hinder our students from learning and having healthy relationships with their peers. 
This is why we strongly enact our Anti-Bullying programs and take a no-tolerance policy concerning our students inflicting any psychological and physical damage to others, no matter what form it may take. 
We also take steps to foster empathy, kindness, and understanding in all of our students. We equip our students with skills and techniques for conflict resolution, which we continuously reinforce throughout all stages of education — including SHS. This helps us reduce the incidences of bullying in our school, and promotes the moral education of our students, equipping them to become fair and just people.
85% Passing Rate to Top Local and Foreign Colleges
SHS, as we mentioned, is a preparatory step before your child pursues higher education. It's an important stage where they prepare for their chosen fields. Reedley ensures that not only is your child equipped with the knowledge they need to succeed in their college courses, but also has the skills and mindset needed to tackle college entrance tests.
Whether your child wants to become a distinguished professional, or a thriving entrepreneur, one of their biggest hurdles will be getting accepted into the university or college of their choice.
Every year, we prepare our students for this step. Our preparatory lessons allow us to achieve an 85% passing rate in the top five local universities in the Philippines, including De La Salle University, the University of the Philippines, and Ateneo de Manila University. We also have high passing rates for foreign universities in the UK, USA, Canada, and other countries. 
World-Class Academic Standards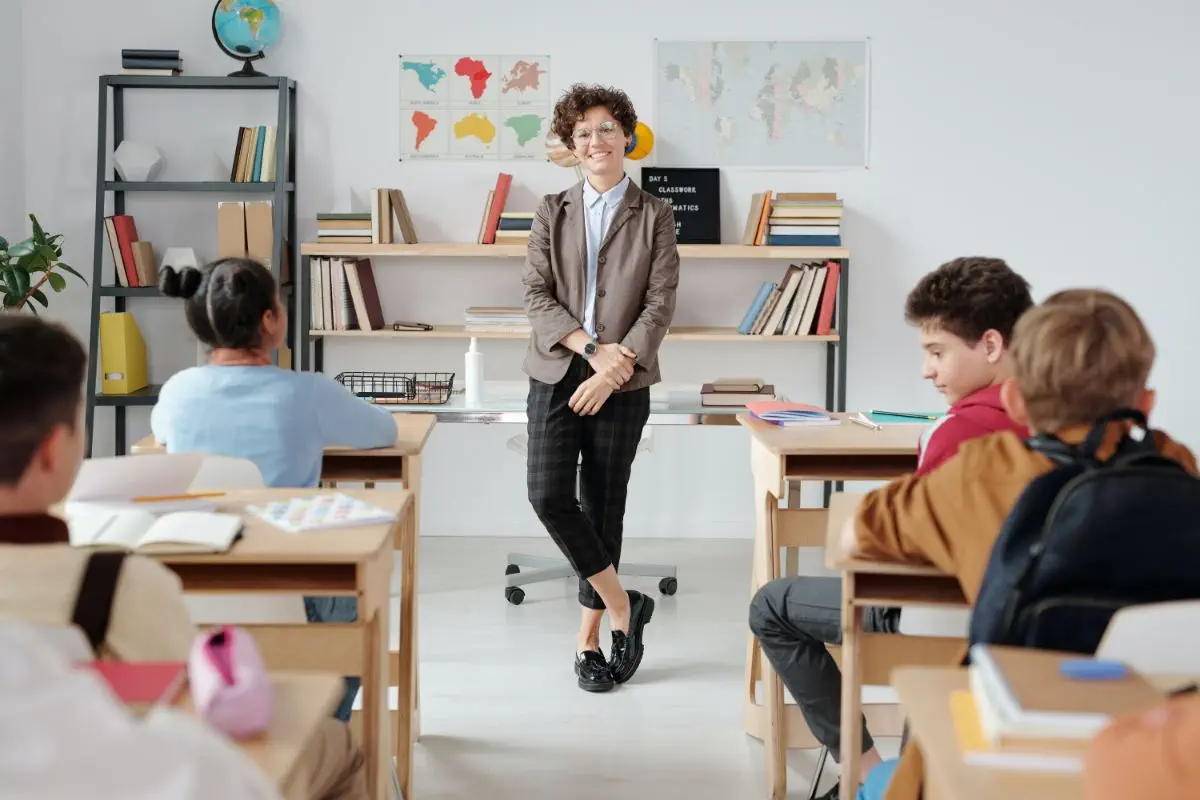 Reedley ensures that our SHS students receive the education they need to meet global standards and competencies. Our dedication to providing world-class education is what allowed us to become one of the six accredited schools by the Western Association of Schools and Colleges (WASC) in the Philippines. 
We are also a Regular Member of the Council of International Schools (CIS) and are affiliated with the East Asian Regional Council of Overseas Schools (EARCOS) Association of Supervision and Curriculum Development USA (ASCD), Singapore Teachers Union (STU), Kagan (USA), and The Principal's Center – Harvard Graduate School of Education. These connections allow us to keep our curriculum updated with the best practices in global education.
Small and Engaging Classes
At Reedley, we want to make sure no student is left behind. This is why we keep our class sizes small. For our SHS division, we make sure that each class size ranges from only 27 to 30 students at a time.
This allows our teachers to provide attentive and engaging instruction for our SHS students. We also design and provide holistic action plans that are tailor-fit for each student, to address their key strengths and their academic needs.
Thus, we help our SHS students grow into the best students they can be, and they are empowered to learn better and succeed in school. 
Life Skills and EQ-Based Education
It's not enough that we fuel their formal education — we also have to strengthen their EQ (emotional intelligence).
To strengthen our students' EQ, we focus on teaching them how to address stress, nurture healthy relationships, and develop healthy habits that will serve them later on in life. 
This is why we formed our flagship subject: Life Skills. This program gives our SHS students a holistic education in communication, interpersonal skills, work and study habits, time management, and more. 
This allows them to become well-rounded teens that embody what a Reesian is: excellent students that are kind and compassionate at heart, in mind, and in spirit.
What is Offered at our SHS School?
Reedley's SHS program has four tracks for your children to choose from. They are Accountancy and Business Management (ABM), Humanities and Social Studies (HUMSS), Science, Technology, Engineering and Mathematics (STEM), and General Academic.
The Accounting and Business Management Track is best for those who want to pursue a career in business or entrepreneurship. 
The Humanities and Social Sciences Strand (HUMSS) is ideal for students who plan to enter courses such as Psychology, Economics, and even Creative Writing.
The Science, Technology, Engineering & Mathematics Tracks (STEM) is a match for children who wish to enter the Medicine, Engineering, or Architecture field.
The General Academic Track is suitable for those who wish to continue receiving varied education. This will help them be flexible with their choices of college courses later on.
Key Takeaway
SHS education is critical for your child's development and growth. This is why it is important to work with one of the best SHS schools in Manila: Reedley. In our institution, we provide a world-class education that fuels your child's intellectual and emotional growth. Contact us today to learn more about the great advantages and best practices we offer at our school.