What are some tips for choosing a preschool?
Think about the location and proximity

Do a site visit

Become familiar with different methods and approaches

Ask lots of questions

Talk to other parents
Entering preschool is an exciting phase for your child. It's their first step in their academic journey. They'll be away from home surrounded by teachers and classmates for the first time.
With many preschools in the city, it can be difficult to narrow down your choices. This article gives you some tips for choosing a preschool to help you with an important decision for you and your child. 
Think about the location and proximity
When choosing a preschool for your child, think about its location and how close it is to you. There are many preschools in the city, leaving you feeling overwhelmed as a parent. Help yourself narrow down the choices with how the preschool fits into your daily life. 
See whether the preschool is close to your home or your work.  If it's close to home, dropping your child off first thing in the morning won't be a problem. It's the same case if it's close to your office or workplace.
You should also think about your child. Going to pre-school is a fun and learning experience. Schools that are far away from home mean long car rides and early wake-up times. This can leave your child feeling cranky, sleepy, and tired when they get to school, taking the fun out of his early learning experience. 
Do a site visit
Once you've narrowed down your choices for a pre-school, make it a point to conduct a site visit. This gives you the chance to observe the school and its teachers. 
When conducting a school visit, notice and observe the teachers in the classrooms. It's important for your child to be surrounded by positive and caring teachers. See if they are upbeat and helpful towards their students. They should interact with the children often. Watch out for red flags such as scolding and yelling at students. 
You should also observe if the school gives free playing time to the students. This is one of the best ways for children to learn. Physical activities like playing stimulate brain growth and support its development. This helps kids work on their social behavior around other children. Find a preschool that incorporates this into their schedule and who have their teachers facilitate proactively.
Become familiar with different methods and approaches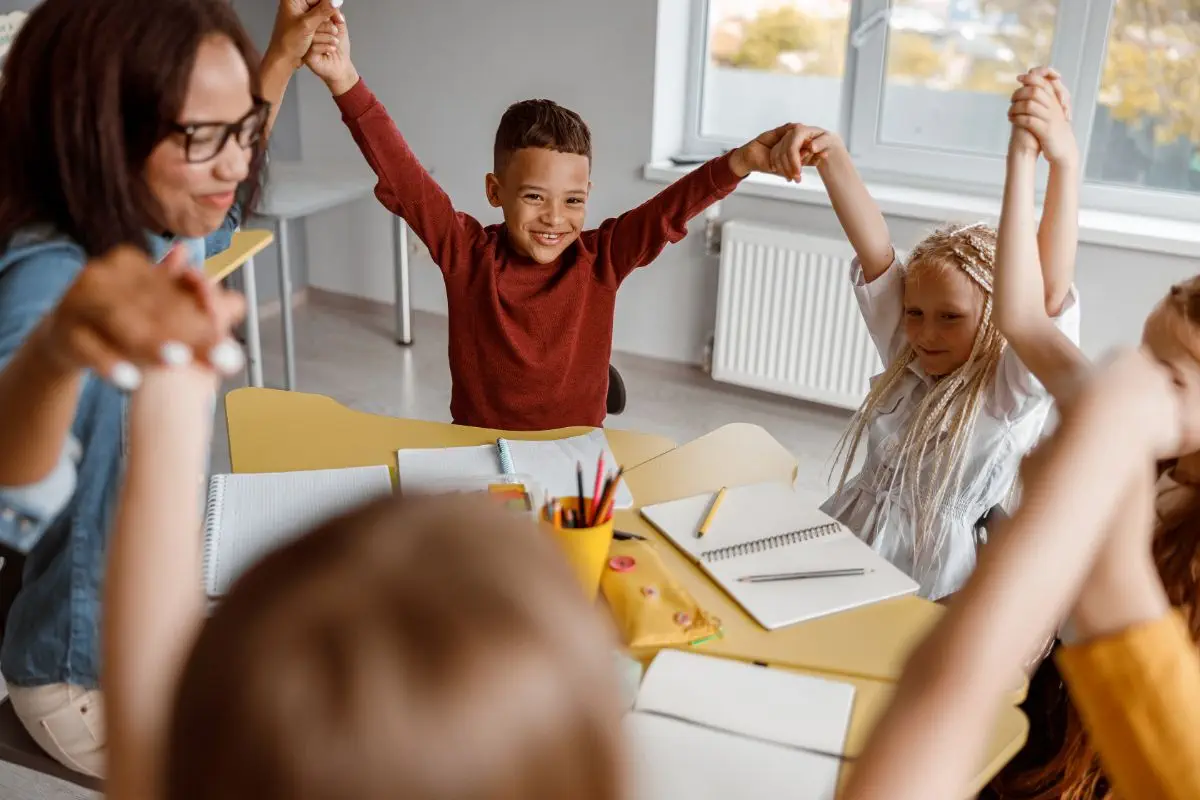 There are many preschools in the Philippines, but they're not all the same. Each school differs in the philosophies and methods they use in teaching. It's important for you as a parent to understand these key principles. 
Here are some of the methods and philosophies that preschools in the Philippines follow:
The Montessori Method
Montessori schools focus on a child's individual learning and development. They believe that each child learns at their own pace. Their educational progress focuses on individuality and not comparing them with other students. 
Reggio Emilia Approach
Preschools who follow this learning approach provide their students with opportunities for problem-solving. This is done through exploration and creative thinking. 
Waldorf Approach
Teachers who follow the Waldorf Approach put emphasis on a child's imagination. They use this as a tool for learning by giving them opportunities to explore the outside world with their senses. From there, a child is able to participate actively while being encouraged to think analytically. 
Play-based Curriculum
This curriculum encourages children to learn about the world around them through play. They are taught different skills as they play. At the same time, they are able to develop their social and cognitive skills. 
High Scope Method
This method allows the child to be in charge of their learning. They let children be actively involved while giving them the proper materials and work. 
Once you familiarize yourself with the different methods and approaches, you'll be able to narrow down your choices. Choose a school whose methods align with your beliefs and philosophies. Most importantly, make sure that it also is a method that your child can learn and benefit from. 
Ask lots of questions
During your site visits and interviews during the application process, ask as many questions as possible about the teachers and their teaching methods. 
Make inquiries about the teachers. You can ask about their educational backgrounds and their teaching styles. Studies show that teachers with college degrees in child development and early childhood education are able to address the developmental needs of young students. 
You can also inquire about the teaching methods and curriculum of the school. This will help you understand their curriculum and how they conduct classes in the school. 
Talk to other parents
Many pre-schools have parents who actively participate in the school and its activities. You can talk with them to get more opinions about the school, its approach, and the teachers.
As you speak with other parents, keep an open mind because everyone has different points of view. However, this gives you an idea of what happens in the school in the eyes of another parent. It'll help you learn about the teachers, school activities, and other things you can look forward to for your child. 
Key Takeaway
These are just some tips for choosing a preschool for your child. It can help you narrow down the choices you have for your child. Pick a school where you think your child will benefit from the most in terms of teachers and its approach. 
Reedley International School is the best preschool that follows a theme-based curriculum and a holistic multi-disciplinary approach. We create a caring and positive environment for all our students. If you want to inquire about our different academic programs, contact us here today.