Preschool — the first step in your child's academic journey. Their experience here not only gets them started on the fundamentals, but also teaches them important social skills. Thus, preschool serves as a big stepping stone for their future development.
Picking the best preschool for your child isn't easy. As parents, carefully consider how to find the right institution that will become a safe and pleasant environment where your child will be happy to play and learn.
In this guide, we go over everything you should keep in mind when choosing the best preschool. 
Schedule a tour of the school
The best way to evaluate a potential preschool is to have an in-person visit. Doing so can establish a couple of things:
That the school follows the philosophies it claims it adheres to. The school's philosophy must be embedded in the way that teachers guide and interact with your children for you to reap its benefits.

That the environment is safe and comfortable for your child to be in. And, that the school's facilities are up to par and can provide new learning opportunities for your child. 
Ideally, you should make the first visit by yourself to assess, and later with your child so you can see how they do in that particular school environment. 
Observe the school environment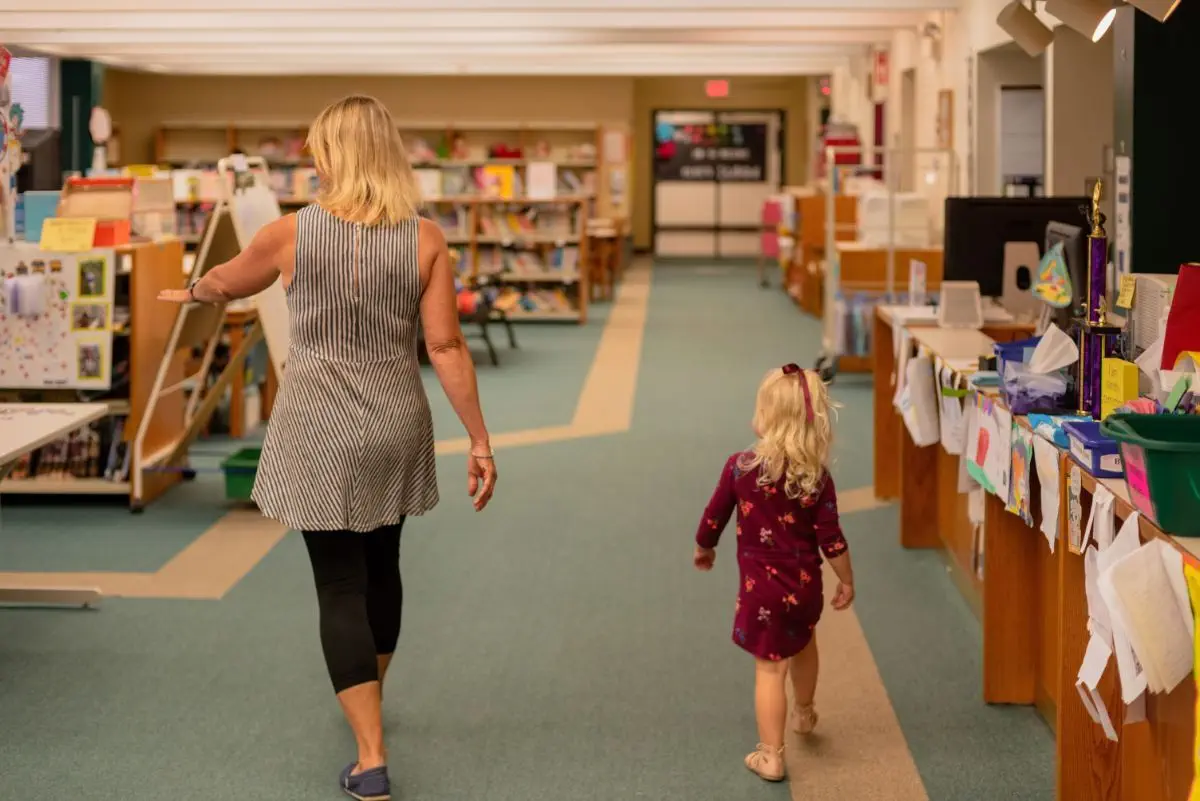 While touring the school grounds, pay attention to the state of their facilities. Are they clean, safe, and child-friendly? What do their classrooms look like? Does it have enough space and materials, and is its furniture well-maintained?
Additionally, pay attention to the teacher-to-child ratio in each class. Ideally, there should be around 10 preschoolers for every teacher. It should not go beyond 20. This ensures that each child receives quality time and guidance from their teachers. 
If you are permitted to do so, observe how the teacher conducts their lessons, so you can see how the children respond to their teacher and engage with their lessons. This will give you a real feel for how the class is conducted. 
Here are the most important things to watch for as you assess their preschool program — hallmarks of success that you want to see:
Look for teachers with appropriate training and personality
Teachers are the glue for all the other elements of quality in a preschool. When it comes down to it, a good teacher can provide excellent experiences for your child, which will set the tone for their learning later on. So, focus on them during your visit. 
Teachers should have formal post-high school training. Ideally, their education should be related to early childhood education or a related field that equips them to address the developmental needs of preschool children​. This shows that they are trained to provide the guidance that your child needs at this early stage of learning. 
Teachers should also have a pleasing personality, and interact well with their students. Positive personalities can be hard to define, but they are easy to see while observing the classroom. If you get a good feeling, chances are your child will, too.
Teaching is active and child-centered
Early childhood learning is built on trusting relationships, and active engagement. So, their lessons should be encouraging the children's participation, rather than talking down to them. 
Take a look at how the class is conducted. Be on the lookout for positive teachers who are helpful and respond to their student's words. They must answer children's questions, and don't dismiss or ignore their concerns. 
Teachers should interact frequently with the children. They ask them many thought-provoking questions that urge the children to think deeper and to talk about the lesson. They also praise the child's positive actions and inspire them to learn. 
They also use many different forms of teaching, such as singing songs, telling stories, reading books, using games and crafts, and much more — all of which allow the children to be active contributors to the classroom.
These are hallmarks of nurturing teachers. This shows that they are willing to understand your child's unique learning style and can provide experiences and tasks that maximize learning.
Discipline policies are positive and patient
Ask the teachers and school administrations for their discipline policy. Rather than looking for a policy that focuses on punishment, look for one that hinges on positive reinforcement, understanding, and patience.
All preschoolers are still learning how to socialize and self-regulate their emotions. They need help to learn social rules, and appropriate ways to express their negative emotions. Good preschools enforce conflict resolution and discipline by having their teachers patiently explain and guide. 
Additionally, teachers should be proactively building those skills. Examples are consistent routines for class activities, tools like timers for turn-taking, and appropriate language for when there is conflict.
Provides social learning opportunities
Free playing is proven to be one of the most important aspects of preschool learning. It provides endless social opportunities for preschoolers to develop communication skills and social competence. 
So, look for a preschool that not only incorporates free playing time into their daily schedule — but also has teachers that encourage children to engage with their classmates. This is crucial for facilitating social learning (since preschoolers are too young to "figure it out" on their own).
Why Reedley is the best preschool for your child
At Reedley, we embody all the hallmarks of an outstanding preschool program. This is possible through our unique Reedley Synergized Learning Approach (RSLA) by synergizing the best practices of progressive and traditional approaches and philosophies.
Our RSLA strategy helps us nurture our preschoolers holistically, through personalized care and guidance. We not only impart important study habits and fundamental lessons, but we also equip our students with practical life lessons and strong social skills. Thus, our preschoolers can build a strong foundation to become successful, exemplary students later on in life. 
Our curriculum is specially formulated to provide your child with everything they need in the five areas of development: Cognitive, Socio-Emotional, Psychomotor, Communication, and Self-Help areas of development. Read more about it here.
At Reedley, we work with you to help your children grow well so that they can tackle any role, relationship, or situation in life with excellence. 
Key Takeaway
If your young one is headed to preschool, you're not alone if you feel overwhelmed trying to find the best preschool for them. As we covered above, there are some considerations to keep in mind to find one where your child can be comfortable and be guided towards a holistic development.
To learn more about Reedley, and what we can offer your young one at this crucial time of their development, contact us today. We would be happy to talk more about our child-centered, RSLA-based preschool program!