As your child grows older, one of your most important considerations as a parent involves finding a suitable school where your child can continue their education.
As the Philippines' economy continues to grow, there is a higher demand for quality, world-class education. Thankfully, there are several well-regarded international high schools in the Philippines — the best being Reedley International School. 
Located in Pasig, we are one of the few schools in the country that are accredited and lauded by international associations — such as the Western Association of Schools and Colleges (WASC). Read on to learn how we continuously craft successful lifelong learners in our campus.
Founded on five academic pillars
We are an internationally-accredited K-12 private school, and we pride ourselves on offering a world-class curriculum that balances academics and character formation. To achieve this, Reedley is founded on five academic pillars:
International Accreditation & Curriculum —we have the resources and curriculum to mold our high schoolers into globally competent young learners and future leaders.

90% Passing Rate to Top 5 Local & Foreign Colleges — our high schoolers are well prepared for their desired college courses, as well as the entrance exams they need to take. 

Life Skills Program —  a flagship program that helps our students develop the necessary life skills and strategies for practical and real-life applications.

Anti-Bullying Program — our Anti-Bullying school means that we have a no-tolerance policy for all forms of bullying.

Nurturing Environment — our school environment is specially designed to facilitate positive development. Our teachers go the extra mile to give each child the care and focus they need for their development.
Uses a synergized learning approach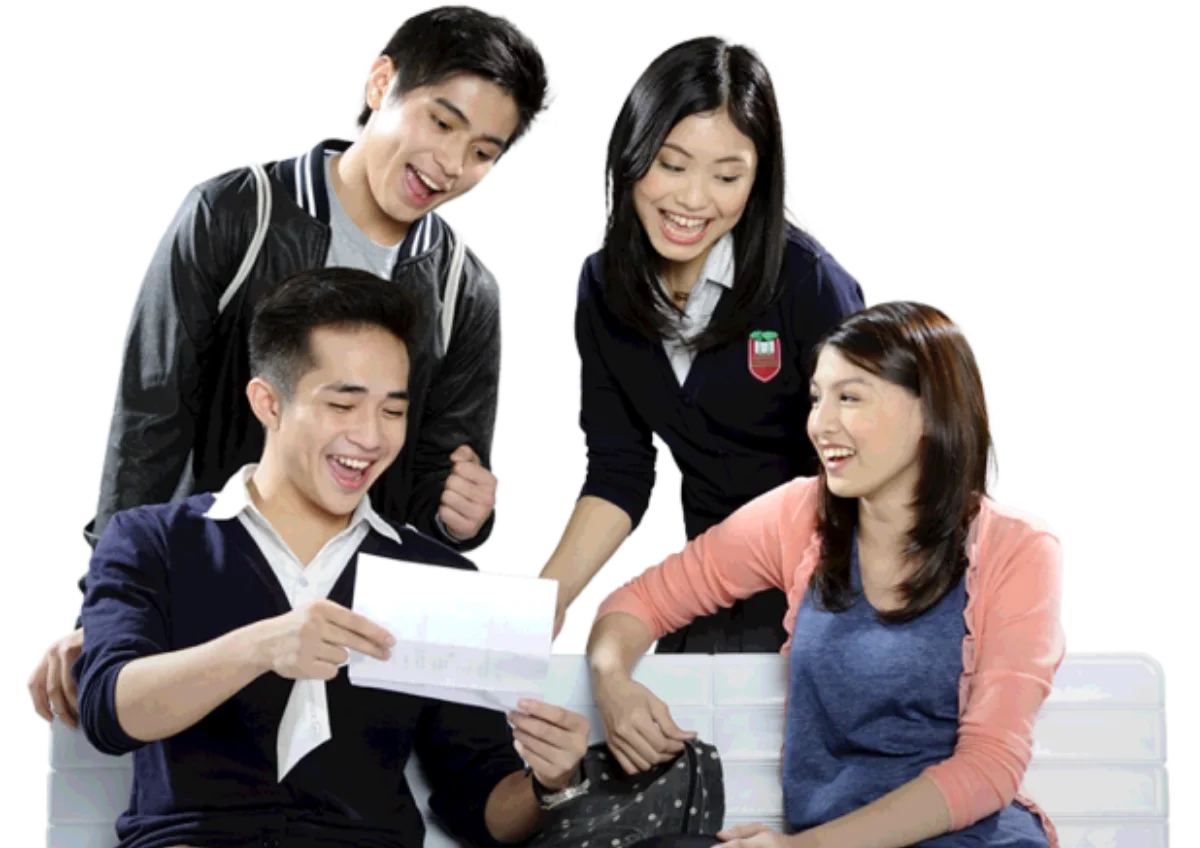 We implement our unique Reedley Synergized Learning Approach (RSLA) by taking the best practices of the progressive and traditional teaching approach. 
Our academic curriculum utilizes a set of routines and standards, which provides our students with the structure they need in their formal education. Through this, we teach good study habits, memory strategies, test-taking skills, problem-solving skills, and even life skills. All this optimizes their education and helps them learn how to think critically, make smart and sound decisions, and apply their lessons in real-life situations. 
In tandem, our teachers nurture their development by giving each student the attention and guidance they need. They work closely together to learn fundamental lessons — such as literacy and numeracy — without focusing on rote learning. Instead, they focus on obtaining a deeper understanding of, and creating connections across their subjects.  
This allows us to benefit from the best of both approaches. We use this to nurture successful, confident, and academically-excellent students who are backed by a strong moral code. 
Based on the best of the three curricula
Our curriculum, too, takes the best out of several sources. We focus on three curricula — Singaporean, America, and Filipino — and compose our programs based on their internationally-recognized practices and standards, all while meeting DepEd academic regulations. 
Our Mathematics and Science Programs follow the Singaporean curriculum, and our Language Arts and Social Studies Programs follow the American curriculum. Both are known to be some of the highest standards in their respective fields, globally.
Offers an Advanced Placement (AP) Program
Reedley International School is one of the few select schools in the country that offers an Advanced Placement (AP) Program. Our AP program is offered to students in Grades 10 to 12 and provides for them the opportunity to take college-level subjects and exams. Through this program, they earn college credits in local and foreign universities. 
Our Advanced Placement Program (AP) enables willing and academically prepared students to pursue rigorous and highly rewarding work, while still in basic education. As a result, they can specialize and focus on subjects that they enjoy, while also learning essential study skills needed for university and career success. They are also encouraged to tap into their creativity and problem-solving skills as they prepare for their AP examinations. 
With our Advanced Placement (AP) programs, your child can become better equipped for life in college — and beyond. 
Has the ideal student-to-teacher ratio
Reedley seeks to instill both academic excellence and good character development in each student. This is only possible through our dedication to keeping the ideal student-to-teacher ratio in each class.
With only 12 to 28 students per class, our teachers have enough time to focus on quality teaching — rather than quantity. In this smaller class size, our teachers can dedicate more time to each learner, and address possible points of improvement. Likewise, students are more comfortable in this environment and are more likely to voice their opinions, ask questions, and engage with the class. 
Focuses on holistic development
While we understand the extreme importance of academic development, we also place a high level of importance on providing development opportunities beyond the classroom. This is part of our credo to create an environment where your child can not only be a successful learner — but also a happy, well-rounded person who celebrates diversity.
At Reedley, your child can join and participate in over 40 different after-school activities and organizations. We invite each student to stay inquisitive, curious, and open to new things, and join the organization of their choice.
Each one is specialized in providing experiences beyond the scope of the traditional curriculum. This holistic approach to your child's education can help them find new passions and talents, and develop their skills in collaboration and interdependence.
Key Takeaway
As one of the top international high schools in the Philippines, Reedley goes above and beyond to provide the best learning experience for our students. We guide and support our students on their journey to academic excellence through multiple approaches. We provide countless opportunities for them to develop the skills they need to be successful and happy later on in life.
We invite you to enroll in a school based on international standards, well-established educational philosophies, and a holistic multi-disciplinary approach. Contact Reedley today to learn more about our school, or click here to take a virtual tour of our Pasig campus!